7 Reasons Why You Should Move to Lviv
For quite a long time now, Lviv has been a darling city not only to its own residents but to guests from all across the country—and from abroad, too. The unique atmosphere it offers in conjunction with its fascinating history and bustling life (both in daytime and in nighttime) have made it a proper Western Capital of Ukraine, a major centre of tourism and cultural life of Galicia.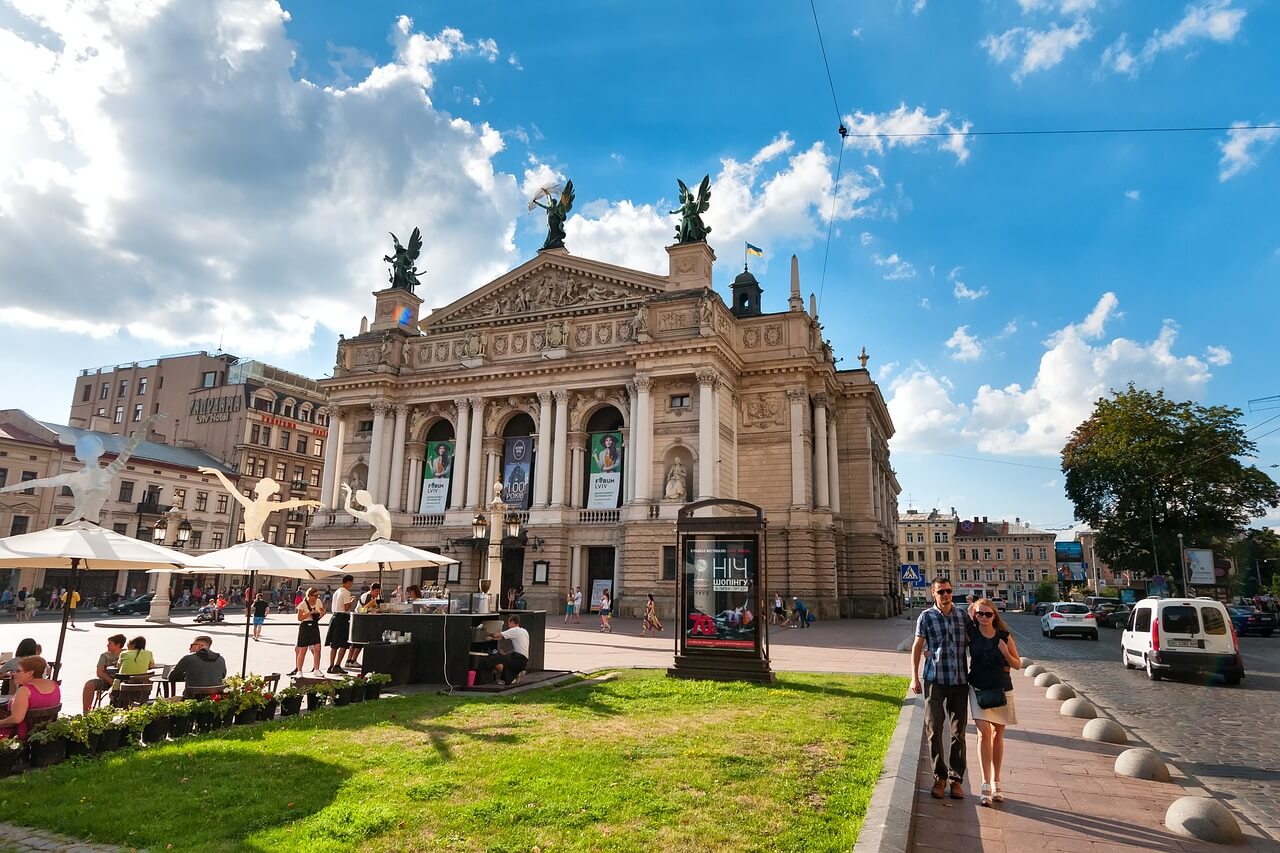 It is great to have fun in Lviv, on a weekend or during a vacation. But there is more than meets the eye. With a city so attractive, why constrain oneself to a couple of days or weeks? Right away, one can highlight at least seven 'bullet points' why you should move to Lviv for good.
Western European Urban Spaces. In terms of architecture, the way of life, and geographical location, Lviv is a city closest to Western Europe. It is, more often than not, compared to old cities and towns in Hungary and Czech Republic. No surprise here, as so many miscellaneous cultures have been contributing to it for centuries.

Cultural life. Local sightseeing tours offer some of the most fascinating pastimes in Ukraine. Here, you will find beautiful landscapes, plenty of castles and natural reserves nearby. As far as the city proper is concerned, every single brick here tells a story of the olden days.

Work and Business Opportunities. The business life is actively developing in Lviv. Major companies, both Ukrainian and international ones, increasingly tend to open their branch offices here. Lviv has its own unique production facilities and enterprises. There is plenty of hotels and restaurants. Small business is booming—particularly the undertakings related to tourism—even the travel agencies find it best to be based in Lviv. So no worries about finding a job here, in Lviv—that is for certain.

Plenty of interesting events. You are never going to get bored in Lviv. There is always something going on here: pompous festivities, exciting festivals and many other events. There are regular fairs taking place here. Religious holidays are celebrated in full bloom. A lot of concerts are taking place all across Lviv; there are captivating theatrical and opera performances and sundry other entertainment options, whatever you desire. With all of the history in it, Lviv manages to remain a contemporary city. There are plenty of events taking place all the time in the suburbs and in the region, too. There are Carpathian open air festivals which definitely merit your attention.

Local flair. First and foremost, Lviv is known for the atmosphere it offers. It is a bright and expressive and good-willing city with a distinct national flair. Here, the guests are always welcome and the local residents are always open and happy to help. One simply cannot feel uncomfortable in Lviv—just as one cannot remain indifferent to its rhythm and the way of life. There is no other city like this, not in Ukraine, not anywhere else in the world.

Convenient transit hubs. It is fairly easy to travel both abroad and nationwide when you are based in Lviv which is the main transportation hub of the entire Western Ukraine.

Infrastructure. Lviv is a modern city. There is no problem finding a school, a uni, a college, a health care facility, a pharmacy, or a shop you need. There are spacious markets and malls, cinemas, swimming pools, skating rinks etc. One can find recreational compounds nearby, of any variety. As far as the cafés and restaurants of Lviv are concerned, even we cannot give you the exact number. It is common knowledge that Lviv is the culinary heart of Ukraine. And then there is a wide range of residential options: from the listed buildings of the olden days to the more recognisable newly-built houses.
In order to move with comfort, you should make arrangements for your residence in advance. There are per day rent options if you wish to stay for a short period of time and long term options if you prefer to stay longer. Both options have aspects pertaining thereto—and you should take all of these aspects into consideration, in order not to make a mistake. Specialists from our Company, Comfort Realty, will be happy to come to your assistance. We have a database of verified landlords, with affordable prices and flexible terms. And we are here to offer you comprehensive legal services throughout the agreement preparation process, up to the moment you move in.
Estate agency 'Comfort Realty' will always help you in finding a reliable home. Comfortable with us!
Order a call
Order a call